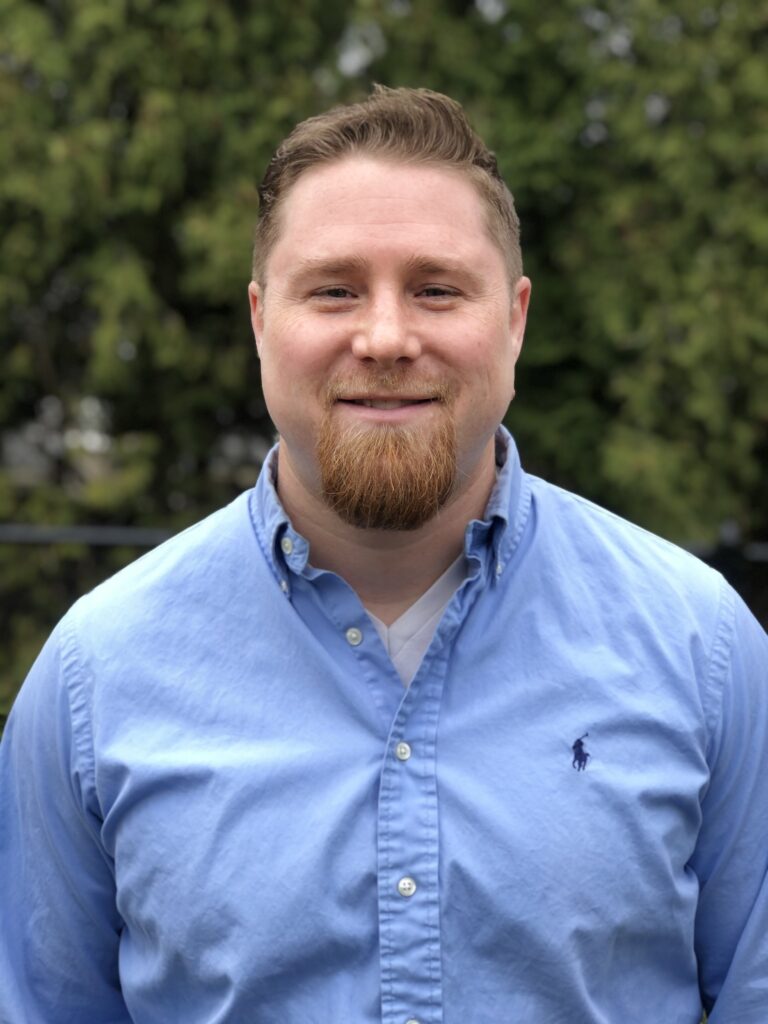 Caleb Masoner | Co-Founder & President of the Board
Caleb was raised in towns across Louisiana, Mississippi, and Alabama as a child. After feeling stuck, Caleb enlisted in the Alabama Army National Guard in 2006, at the age of 21, to get away from the small-town restaurant drug culture. He enlisted to join the 20th Special Forces Airborne Group as a 25B (Information Technology Specialist) but was disqualified at MEPS due to requiring a cannabis waiver, despite scoring in the top 88th percentile on the ASVAB. Caleb still wanted to join the military and went on to serve nine years before being medically discharged as a Human Resources Sergeant.  He deployed to Sharana, Afghanistan in 2009 and spent time driving MRAPs.  Shortly after returning to the United States, Caleb went back to school to finish his bachelor's degree at the University of North Alabama.  After this, while still serving in the National Guard, Caleb began having debilitating back pain and struggled with Post Traumatic Stress.  He was medically discharged in 2015 and soon after was re-introduced to natural medicine as a form of therapy.
In 2017, Caleb reached out to a fellow soldier and inquired if cannabis helped with their PTSD. This conversation ultimately led to the inception of Operation 1620 as a nonprofit. In 2020, Caleb and Operation 1620 decided to officially come together with Balanced Veterans to encourage balance for greater impact within the veteran community. He is now an outspoken advocate for natural medicine after they helped save his life and found that it helped him find balance for a more productive life. Caleb received a master's degree in Business Administration from Purdue University Global in June of 2022. Caleb was voted in as the President/Chairman of the Board in May 2023.
Ron Millward | Co-Founder
Ron Millward is a people-first, passionate veteran dedicated to creating a safe space for educating and empowering veterans and their families to live better, more balanced lives.
Ron grew up in Lancaster, Pennsylvania, and enlisted in the United States Air Force at 17. He served seven years as a combat vehicle operator and an aerospace flight medic. During that time, Ron moved over 20 times and deployed to Iraq, Qatar, Saudi Arabia, and South Korea. After struggling with combat-related Post Traumatic Stress Disorder and the loss of friends to suicide, he decided to separate in hopes of finding a new life direction by helping people.
From 2014-2019, Ron tried to find purpose by working as a Creative Pastor for various churches around the United States. After struggling to find mental freedom, he found alternative therapies to be powerful tools for his healing. In 2019, he created "Balanced Veterans" with a board of other veterans. Ron has an associate degree in applied science and a bachelor of arts with a concentration in Advertising and Art Direction from Temple University. He is pursuing an MBA in innovation and leadership from Thomas Jefferson University in Philadelphia, PA. Ron officially stepped away from his roles at Balanced Veterans Network in April 2023 to focus on personal growth and is now working as a personal trainer.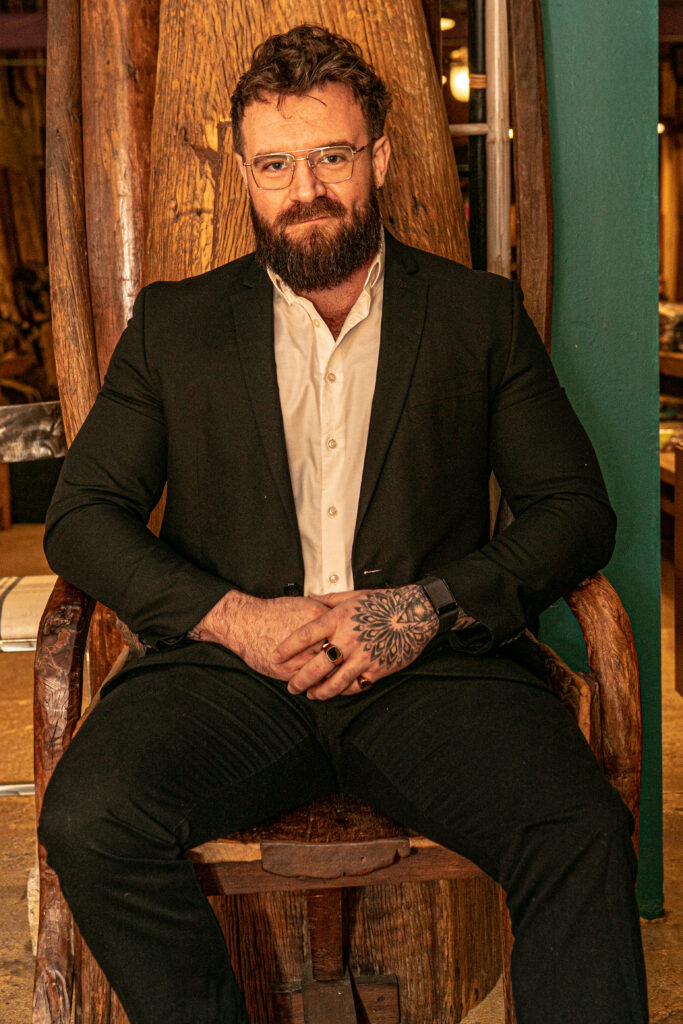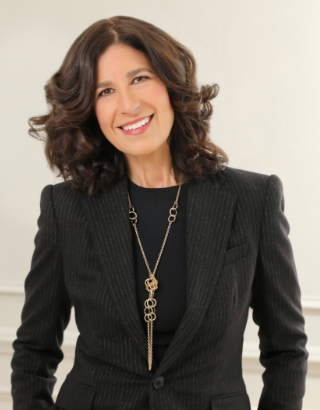 Lynn Bornfriend, MD | Board Member
Lynn is a triple boarded psychiatrist (Adult, Child and Adolescent, and Forensics) who has spent almost 10 years working at a hospital for patients with advanced and late stage cancers, and therefore becoming an expert in psycho-oncology. Her work with cancer patients, as well as the concurrent loss of my mother and then my best friend to cancer during that period, helped her to move beyond the distortions and outright untruths Lynn was taught in medical school, and she has become deeply rooted in the cannabis space.
She is now considered a "thought leader", and in addition to certifying patients in the States where she is licensed, has been acting as a medical consultant to different cannabis companies. In those states, she has also been speaking, creating podcasts, writing articles and blogs, and educating my physician colleagues, other health care workers, different special interest groups (Veterans, autism patients and their care-givers, chronic pain patients, etc.), on the wonders of the plant, and the many ways it can be used to assist patients in "de-prescribing" from pharmaceutical agents, thereby decreasing their potential exposure to side effects and toxicities. Lynn has spent a lot of time working with Veterans, serving as a medical consultant to Unprescribed Inc., joining in the first ever presentation about medical cannabis in a VA hospital on a military base—Tripler Army Medical Center in Honolulu, and offering "Ask the Doctor" presentations at different BVN events.
Nelson Sanchez | Board Member
WO3 (SEAL) (Ret.) Nelson Sanchez retired as a U.S. Navy SEAL Chief Warrant Officer 3 in November 2019 after over 28 years of service that spawned across three military service branches. He entered the United States Marine Corps in October 14th, 1990 and his first duty assignment was with 1st Battalion, 2nd Marine Division at Camp LeJeune, NC where he served as an Infantryman, Anti-Tank Assaultman and Scout Sniper with the Surveillance and Target Acquisition (STA) Platoon. After four years he completed his initial enlistment and began going to junior college. Less than a year later Nelson found himself re-enlisting with Charlie Company, 3rd Battalion, 20th Special Forces Group, Airborne out of the Florida National Guard. He served as a Special Forces Medical Sergeant and deployed to the Caribbean in support of 7th Special Forces Group operations.
In September of 2000, Nelson enlisted in the Navy active duty and attended Basic Underwater Demolition and SEAL (BUDS) Training, graduating class 236 in 2001 and assigned to SEAL Team FIVE. As an enlisted sailor in the SEAL Teams, Nelson completed his milestones as a Troop Chief, Platoon Chief and Platoon Leading Petty Officer. Overall, he deployed ten times to both the Central Command and Pacific Command Theater of operations. Prior to his retirement, Nelson served as the senior Training and Readiness Officer for SEAL Team FIVE for a second tour and deployed forward for as the Operations Officer for Special Operations Command Forward – Yemen. Nelson's other Naval Special Warfare assignments as a Chief Warrant Officer include a tour of duty as Officer in Charge of the Land Warfare Training Cell at Naval Special Warfare Group ONE Training Detachment and SEAL Team FIVE Training and Readiness officer both based out of San Diego, California. Nelson is the recipient of 3 Bronze Star Medals, one with Valor Device, Defense Meritorious Service Medal with Oak Leaf Cluster, Meritorious Service Medal, Navy Commendation Medal, Army Commendation Medal with Bronze Service Star, Joint Service Achievement Medal and Navy Achievement Medal with Bronze Service Star. He is also one of a very small group of commandos who have earned the Special Forces Long Tab and Navy SEAL Trident. Nelson is a native of Tampa Florida where he currently lives.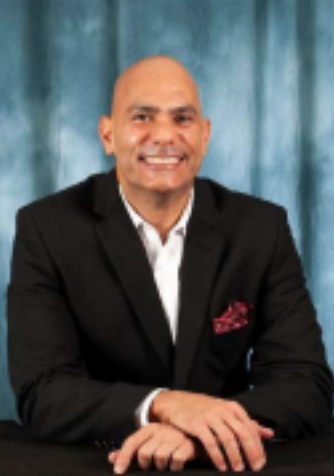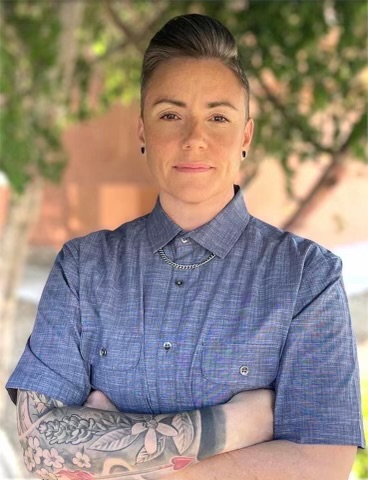 Jen Baxter | Executive Director
Jen was born and raised in Syracuse, NY. In 1998, she enlisted in the United States Air Force as a Security Forces (SF) member, holding many positions in the SF career field until her medical retirement in late 2012. Beginning her career at MacDill AFB, she was selected as Crew Chief on the first ever marine patrol section following the 9/11 terrorist attacks. She was also responsible for the direct security of both USSOCOM and USCENTCOM facilities, in addition to aircraft security and law enforcement duties. Upon her completion of Airman Leadership School, Jen received the John L. Levitow award, the highest honor awarded during Professional Military Education.
Jen continued her career at Sheppard AFB, where she furthered her law enforcement career, becoming a flight chief responsible for overseeing the operations of on-duty law enforcement and security personnel. Jen was selected to attend Military Police Investigator school and was appointed Non-Commissioned Officer In Charge (NCOIC), Criminal Investigations. She was requested by Air Force Office of Special Investigations to help their overwhelmed Joint Drug Enforcement Team, assisting agents for two months conducting over 30 investigations. In 2007, Jen was stationed on Marine Corps Air Station Miramar, at the Naval Consolidated Brig. Jen's duties consisted of Command Duty Officer, overseeing security operations of a 400-bed facility, Training Superintendent, and NCOIC, Quality Control. During her career, she was deployed to Saudi Arabia and Kyrgyzstan in support of Operation Southern Watch and Operation Iraqi/Enduring Freedom, respectively.
In late 2012, Jen was medically retired and her treatment plan, both while Active Duty and in the VA system, consisted of a cocktail of pharmaceutical drugs for pain, sleep problems and PTSD/anxiety/depression, eventually totaling 600 pills a month. She was very close to being a statistic, before taking her healing into her own hands and finding alternative therapies to treat her ailments. Since taking control of her health and healing, Jen has made it her purpose to be an advocate for all veterans at the peer and legislative levels, providing education and sharing her story in hopes of helping those in similar situations. After retiring, Jen completed her BA in Security Management. Jen was voted in as the official Executive Director in May 2023.
CJ Cowgill – Operation 1620 Mentorship Coordinator
Mike Williams – Operation 1620 Program Manager
Melissa Tew – Donor Relations Coordinator
Eric Jansen – Merchandise Coordinator
---